Raheja Vanya Sector 99A Gurgaon
Raheja Vanya - Raheja Coming Soon with a premium Residential Project by Raheja Developers. Abode is the place you come back after a nerve racking day at work. At these premium apartments from Raheja Developer with extreme care to make your residence the finest place in the world. Because of the indoor amenities every second you spent within the home is comfortable, relaxing and stunning. Lots of thinking has gone into planning every corner of your home special attention has been given to every tiny detail in every room. Even the smallest of the facilities guarantees you a grand living experience. From safety measures to a modular kitchen, from open rooms with wide balconies opening to an attractive view and bathrooms equipped with branded fittings. Your residence would be an essence of ease and peace. All this because everyone at Raheja luxury homes deserves a healthy and attractive living.
Key Points
Grand Entrance porch with AC waiting lounge.
Sports facilities like Table Tennis, Billiards/Pool, Badminton court, Basket ball Post & Kids Play Area.
Planned Rooftop Solar Power Generation for entire city.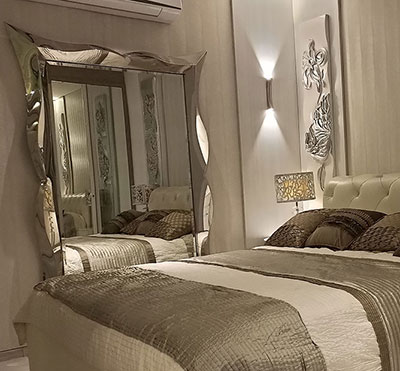 Features
There are two Clubs – one on the Top floor & second is on ground Floor Sunken Club.
Multipurpose room Party Hall & Mini Theatre.​
Dedicated Area For Walking Track And Jogging Track, Gymnasium, Sauna & SPA & Meditation Area.
RAHEJA DEVELOPER
Raheja Developer Limited was incorporated in the year 1990 by Mr. Navin M. Raheja, the first generation entrepreneur. Today, the company enjoys a strong presence in NCR and has made its position as one of the largest companies in the Real Estate Industry. The company is one of the fastest growing entities in the realty sector with a difference that offers luxury for reasonable costs, excellent customer care levels with highest customer satisfaction index and the highest imaginable standards for the welfare of its staff, society as well as for the environment.